On June 7, 1997, at approximately 9:00 a.m., I loaded everything I owned (which consisted of 3 boxes of clothes, 3 boxes of books, and a bag of make-up) and moved out of my childhood home. I kissed my siblings, hugged my mother, boo-hoo'd just a little, then climbed into Jay's red Chevy Blazer, took a deep breath, and excitedly drove into the next chapter of my life.
It had been a mere 14 hours since I had graduated high school.
We had planned out the next few months pretty well.
We would drop off our stuff at Jay's parents' home, and head to
Camp
Paradise
Valley
, where we'd spend the summer working as camp counselors.
At summer's end, we'd come "home" to
Louisville
.
Jay's parents had invited me to stay with them for a couple of months after the summer, so that Jay and I could be together as we planned the finishing touches of our wedding.
I had a job offer to work at the local church.
Jay worked as…..
Are you ready for it?….
No, seriously – it's so funny….
You're gonna love it…..
A professional clown!
(What?
No one's surprised?).
Anyway, immediately following our honeymoon, we knew we'd be packing up again and moving six hours away where we were offered jobs as church helpers in
Tennessee
, where we planned to work for two years before heading off to seminary in
Atlanta, GA.
The people who had initially offered us the job and set up our accommodations were transferred just before our impending arrival, but we were thrilled to hear that the incoming bosses were eager to follow through with the plan.
We were ecstatic to finally have a home of our own, and to start our ministry together.
We'd had several whispered conversations (ah, newlywed pillow talk) about what we thought our new place might be like.
All we knew for sure was that there was an apartment on the second level of the church, and it would be our new home.
It was a crisp November morning when my new in-laws pulled up to the large brick building that housed the church to drop us off to start our new life. The building was old, a
lot
little run-down, and surrounded by people, obviously homeless, just hanging out.
This, of course, terrified my mother-in-law.
Jay seemed incredibly excited, introducing himself and shaking hands with our new "neighbors" before we even went inside.
We walked through the glass front door – "No security system!" my Mom-in-law pointed out – and were greeted by our new boss just inside the lobby.
We were lead through the downstairs of the church.
We toured the caseworker's office, the receptionist area, the bookkeeper's office, the pastor's office, the kitchen and the big room – which was set up with chairs and converted into a chapel on Sunday mornings.
The respective churches that Jay and I were used to were very different than this place, but the decrepit building did little to squash our excitement.
Though honestly, in the back of my mind, I was thinking, "Please let our apartment be nice!"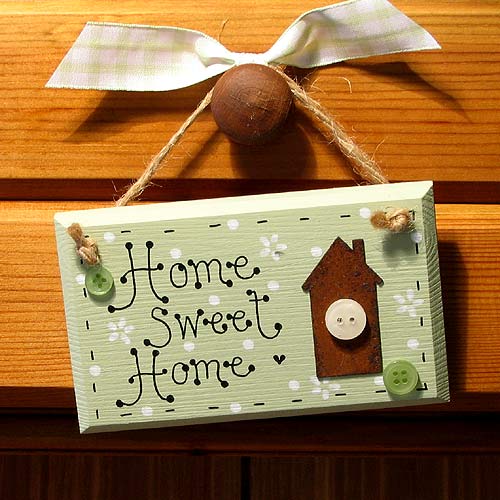 Finally, we headed upstairs.
Let me just paint the picture (since I haven't been able to find actual pictures of this place in years).
The walls were an odd shade – somewhere between a light gray and a sea-foam green.
There was a faint smell of mildew in the air.
As we stepped into the dark hallway from the stairwell, I saw an office to my left.
As we turned, I noticed the long hallway, lined with doors.
Sunday School classrooms and offices I correctly assumed.
On my right, I noticed a laundry room, and another room that appeared to be an old bathroom.
On the left, the first door, missing its doorknob, was our apartment.
We took a deep breath and walked inside.
To the left was a small living room.
It had concrete walls and indoor/outdoor carpet that missed the wall by nearly a foot on all sides.
There were loose strings hanging from the edge of the carpet all the way around (I cannot tell you how many times I had to cut those strings loose from my vacuum cleaner!). There was also a giant cut-out in the living room wall, where a receptionist might sit if this were used as an office. To the right was a "kitchen."
A "kitchen" in that it had a refrigerator and a deep, industrial sink.
No oven.
No stove.
The first bedroom we came to was used as a storage room for miscellaneous stuff in the church.
We opened the door and discovered you could step into the room about two feet before you were met with a pile that literally went floor to ceiling.
Once we were settled in, Jay could often be found sitting atop the giant pile, shouting things like, "Hey, I found sleeping bags and canteens!
We could plan a camping trip with the youth!"
Charming.
Less charming when we discovered boxes of leftover Christmas candy completely chewed up, then later heard scratching coming from deep within the pile.
The second bedroom was our room.
It mirrored the living room.
Between both bedrooms there was a bathroom.
The door would only open about ½ way before hitting the bathroom sink.
About six feet past the sink, there was a toilet…. And that was it.
Jay and I looked at each other puzzled, but never fear!
It was explained that there was a shower for us outside the apartment in the old bathroom between the Sunday School rooms.
And there was!
A metal shower, held together by duct tape.
On the floor were green and black tiles that just floated in the standing water that surrounded the shower (what?!? Does everyone not shower in rain boots?).
I would later discover that the standing water dripped through the floor/ceiling and every third shower, the water would trickle into the fire alarm system, and a couple of fire trucks would show up!
We got used to it, but apparently, we were the only ones!
When my dear friends from high school came to visit our very grown up apartment, they both decided to forgo a morning shower!
We, quite literally, had to peel Jay's near-hysterical mom away from us so that we could send his parents on their way.
My mom-in-law kept mumbling something about how "Jay's little wife" shouldn't live here.
We didn't care.
We were so in love and just wanted to start our life together. We stayed up all night, hammering nails into those concrete walls (breaking three of every four nails!) to hang up our little pictures.
We made it a home.
That home was quite an adventure.
I remember the four-year-old son of the church cleaning lady, who would often greet us by peeking through the hole where the door knob should have been and declaring, "I see you!"
Awesome for newlyweds!
I remember that we had no heat in the apartment.
Not great for winter in
Tennessee
.
So we went and purchased one space heater.
The funniest thing was that we had to put it in the bathroom for like 20 minutes before you could use it.
Brrrr!
I remember Jay and me blowing way too much money on an artificial Christmas tree that ended up being too big for the apartment (we kept it anyway, sans the tree topper).
We only ended up living there for less than three months for this reason:
It was our two month anniversary and to commemorate the very special occasion, I was cooking us dinner.
I was making Hamburger Helper (swanky, I know!).
The main dish was being cooked in an electric skillet, green beans were in the microwave, and corn was on the hot plate.
Suddenly, everything went dark.
We blew every single fuse upstairs.
No one had a clue how to fix it, so Jay did all he knew to do.
He took our very limited funds to the dollar store, and bought nine brown extension cords.
He linked them together and ran them into a downstairs office.
On our end, we had three outlets, so we plugged in the three most important things.
Our heater.
Our TV.
And our Christmas tree lights.
When the electricity was finally fixed, it was determined that the upstairs of the church was not suitable for living.
Jay and I went apartment hunting and when we looked at the very first place, we spotted a stove AND a bathtub.
Sold!
That first place was such a dump, but every time I think about it, I long for those days again.
There's never been another time in life quite like it.